The VIP Suite Is More Than a Fancy Room
Romance, family, and community are all things you'll find here.






When you first step into the VIP Suite you'll notice the chandeliers twinkling overhead and the elegant drapes over the windows.
Calming natural light gives a palatial feel to the suite and you'll be tempted to peek around the corner to see the mirror room where our crowned brides find the dress of their dreams.
You're welcome to let your feet sink into the soft, white rugs and to take a seat on one of the charming little couches placed around the suite.
This space is designed for you.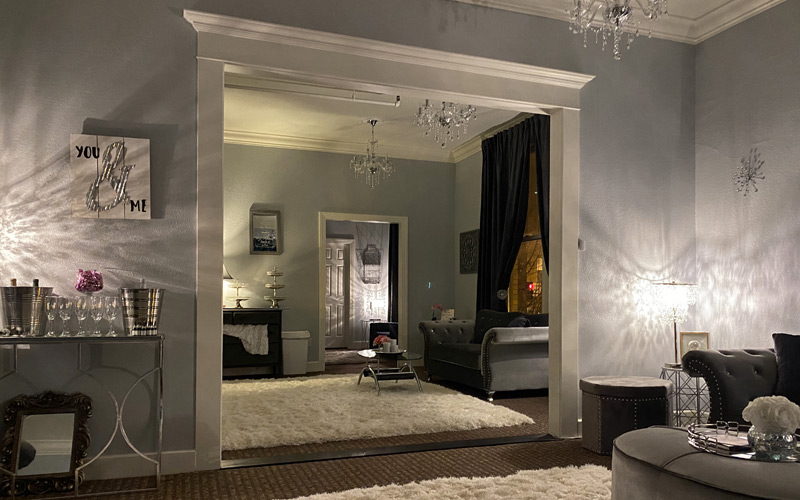 And while the decor is fabulous, it gets even better when the couches are filled by your smiling family and friends and joyful little ones who can't help but giggle as they play on the sumptuous rugs.
What will be your memorable event in the VIP Suite?
The VIP Suite can be used for:
• Elopements
• Pampered Chef Parties
• Photo Shoots
• Bridal Showers
• Small Network Meetings
• Baby Showers
• Birthday Parties
• Boudoir Parties
Have another idea in mind? Contact us!






Below are some of our most popular packages.